We love expressing ourselves and sometimes one adjective isn't enough! but is your dog
a cute little dog or
a little cute dog?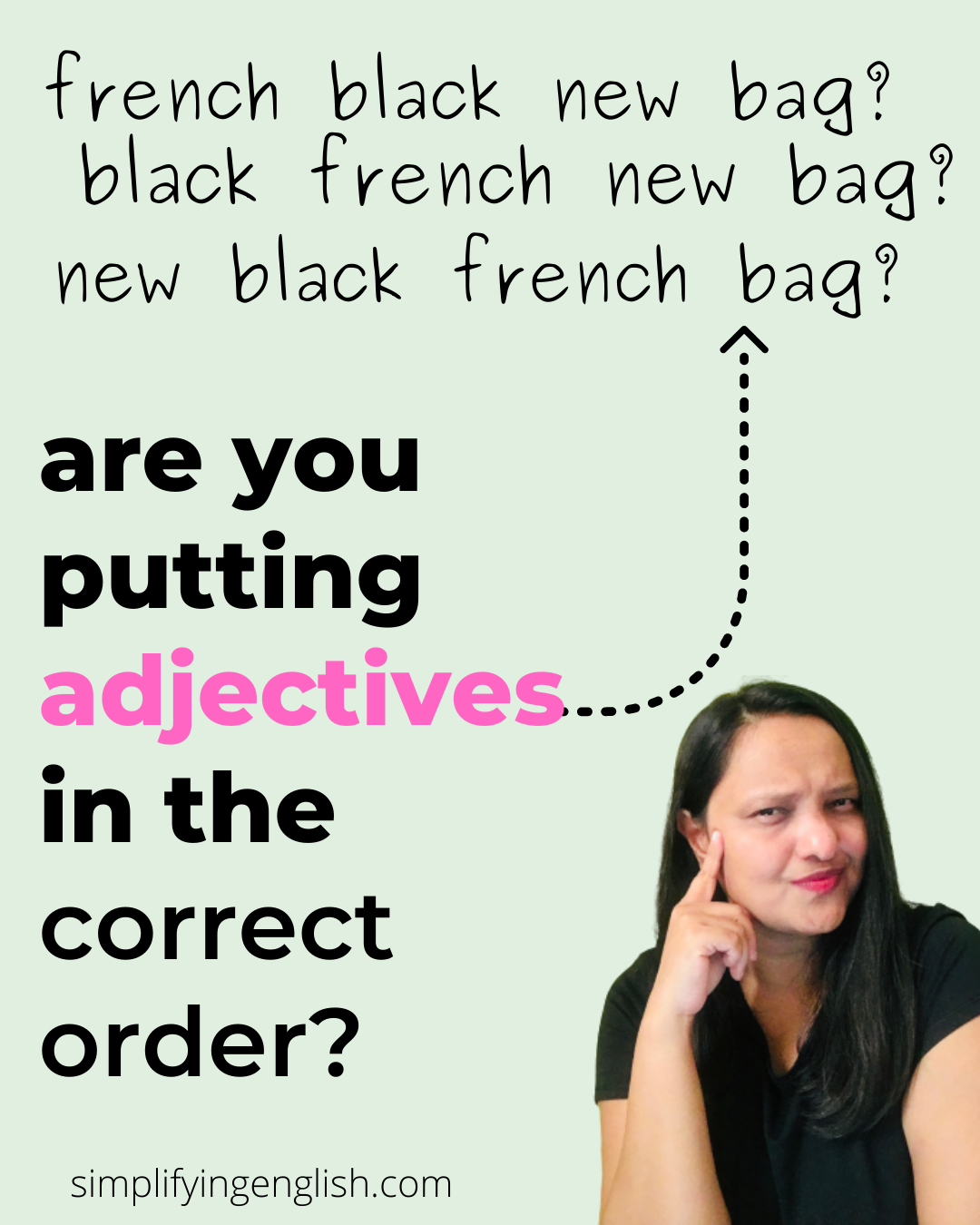 here's the correct adjective order:

1. a --->> determiner (e.g.: a, an, the, my, your, one, two, three, many, few etc)
2. cute --->> opinion adjective (e.g: ugly, lovely, beautiful, important, strange, nice)

3. little -->> fact adjective
dog -->> the noun
FACT adjectives have an order too!
3. Size (e.g.: small, big, huge)
4. Shape (e.g.: round, square)
5. Age (e.g.: young, ancient)
6. Color (e.g.: pink, blue, fuschia)
7.Nationality (e.g.: French, Indian)
8.Material (e.g.: wooden, leather, steel)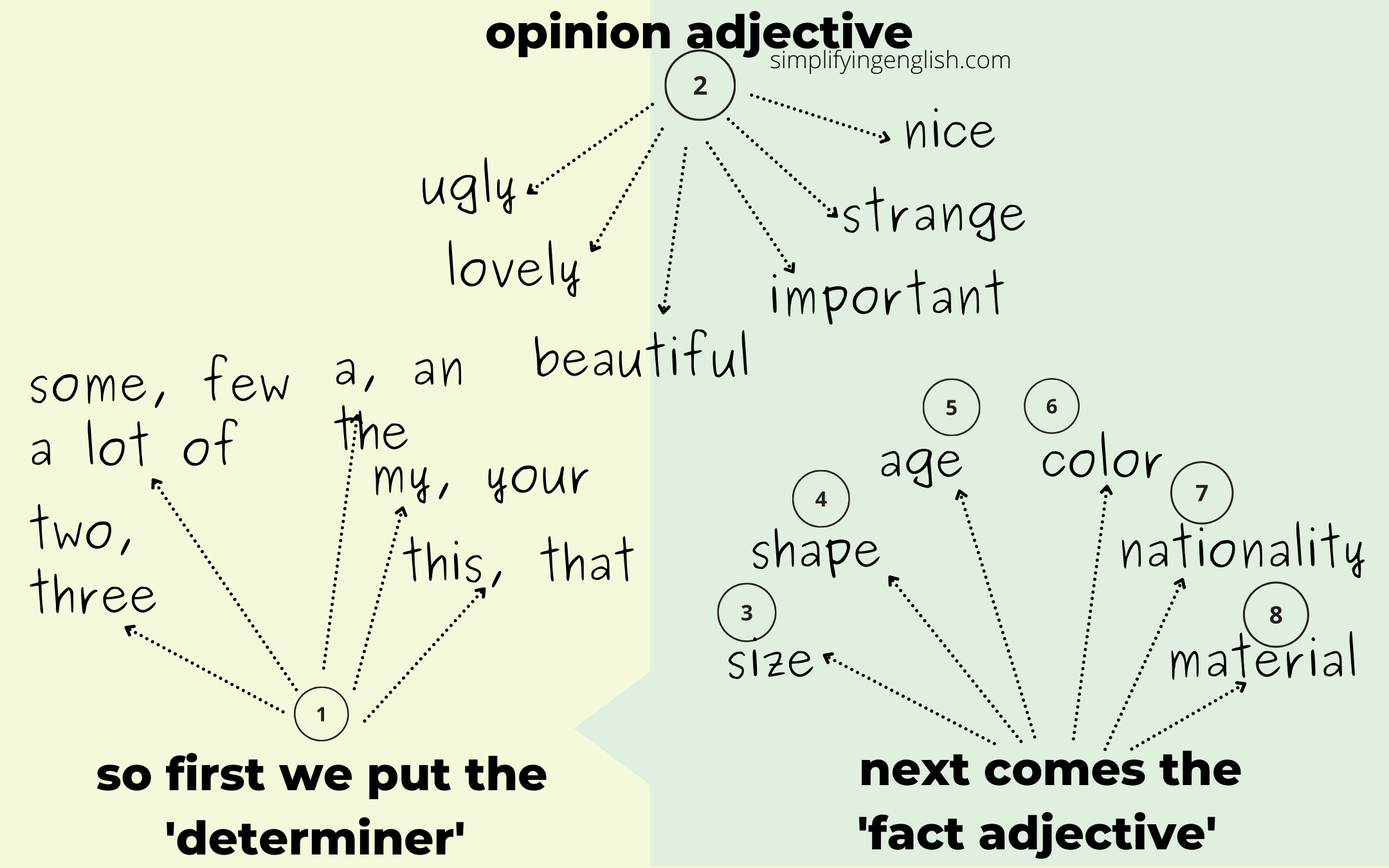 Here are some examples:
1. new black french bag
2. the lovely old irish town
3. huge round wooden table
4. my pretty pink leather jacket
5. nice old Italian lady
6. lovely 15th century poem
7. remarkable short film
8. awesome informative post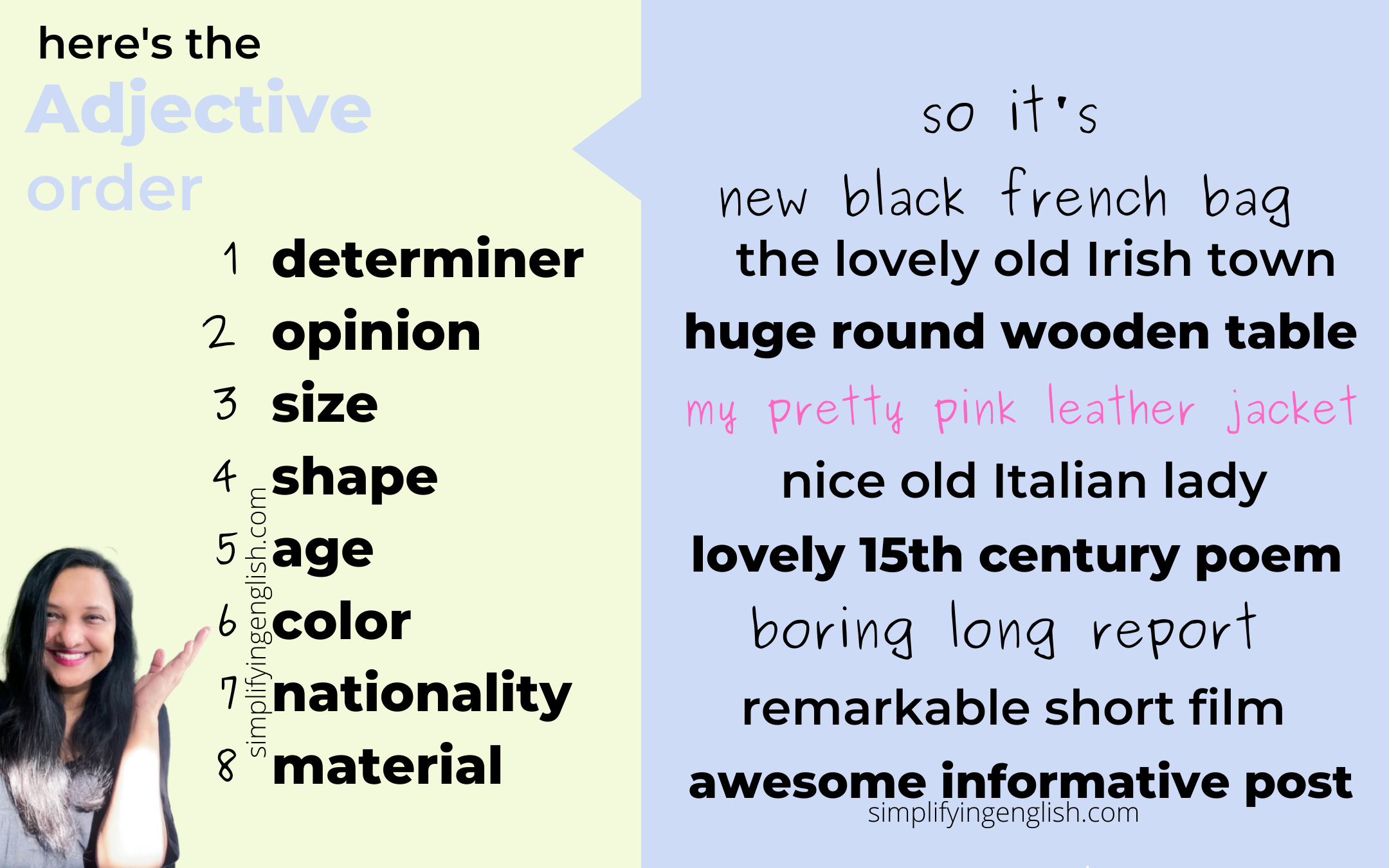 ▶️ Video: what's the difference between '-ing' and '-ed' adjectives?
📩 Subscribe for more resources