But books??! 200 pages! No way! I don't have the capacity to read so much English!
I don't like books!
Books are expensive!
I know! But hear me out! Here's how you can improve your reading skills with books, even if you don't like books!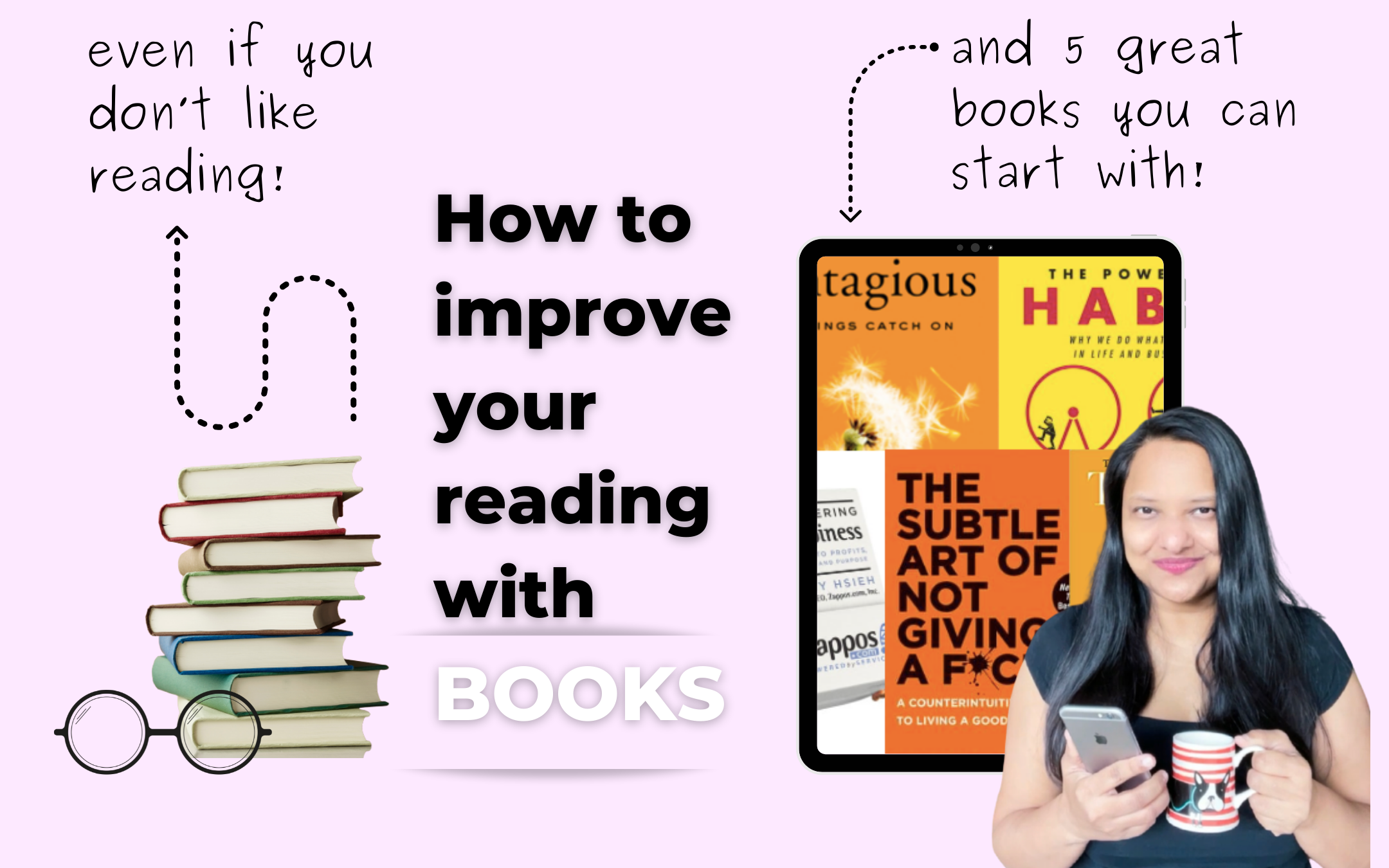 1. Read non fiction books like magazines
Unlike fiction books that need to be read from start to finish, non fiction can be read like a magazine!
Do you read magazines from start to finish? No! You choose the articles that look interesting!
So pick a chapter that looks interesting and read it. It'll be probably 2-10 pages long. That's doable, right?
2. There are so many words I don't know the meaning of!
Don't be overwhelmed by new words. Choose maybe 2 new words and look them up. The rest, let them be. If you don't understand 100% of what's written, it's not the end of the world!
3. But non fiction books sound so philosophical!
Explain what you read to your mom, your friend, your sister, anyone who loves to listen to what you say. Some of the things what we read make a lot more sense when we talk about it out loud! And if it makes sense, read another chapter!
4. Books are expensive!
Start with free ebooks available online. There is a huge repository on Amazon. And since they're free, there isn't any pressure to choose the perfect book or to finish reading the whole thing
So where do I start?
Here are some recommendations for fabulous books that can be read like magazines: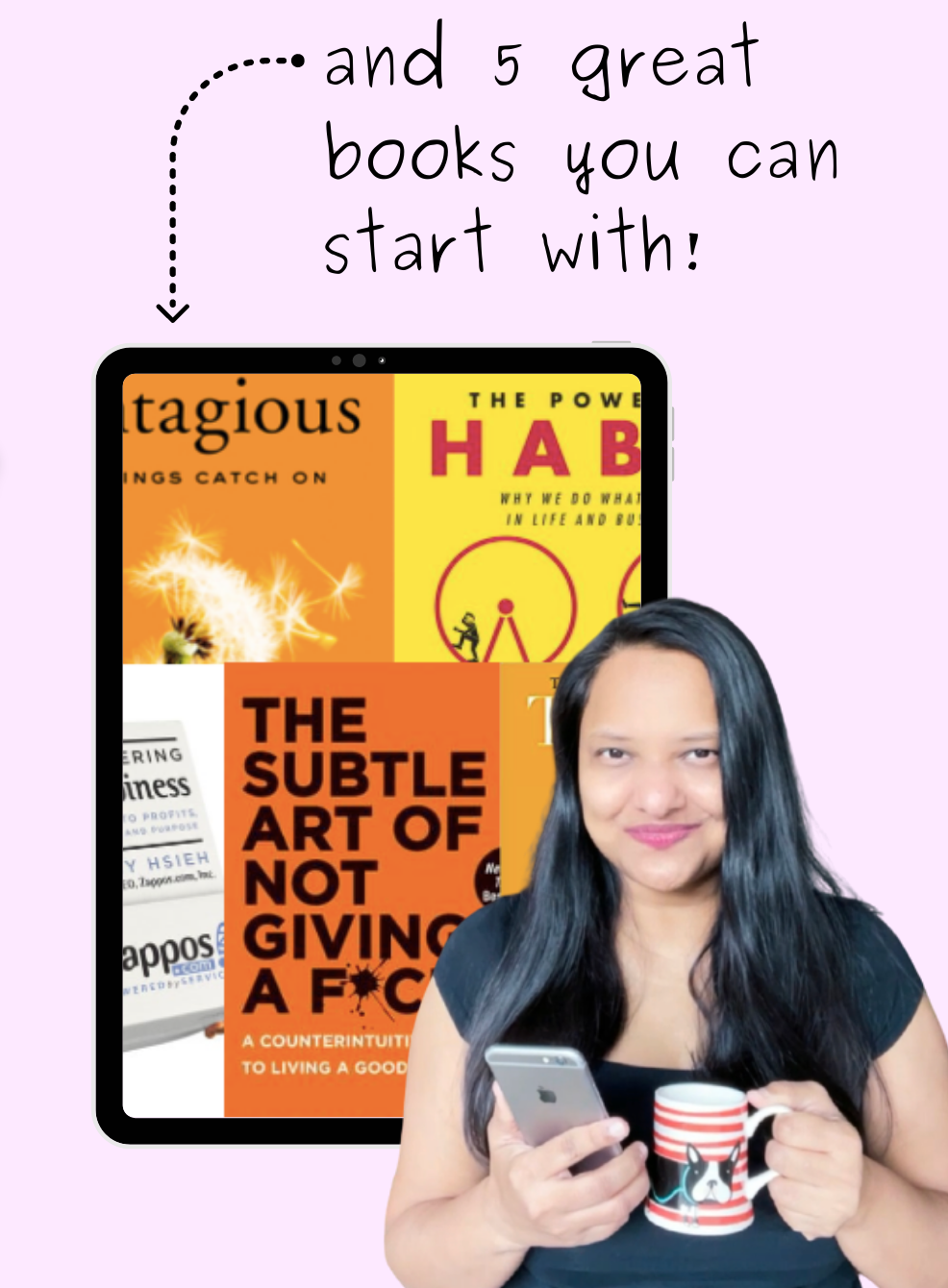 1. Bossypants by Tina Fey
an American actress, comedian, writer, producer, and playwright and boss lady Tina Fey, next known for "Saturday Night Live" and the comedy "30 Rock". This book is a memoir and amazing funny. I totally recommend it!
2. Subtle Art of not giving a F*ck by Mark Manson
Well obviously the book doesn't tell you that you be indifferent about *everything*, but in fact it tells you that you should care about *some* things. What things? Well that depends on you. And once we figure out what we're seeking for in life and get out priorities right, we can have some clarity in life!
[Tip: Here's a video summary of the book by the author himself.]
3. The Power of Habit: Why We Do What We Do In Life & Business by Chares Duhigg

"Change might not be fast and it isn't always easy. But with time and effort, almost any habit can be reshaped." ― Charles Duhigg. Learn how people and companies can transform habits in this easy to read book.
4. Delivering Happiness: A Path to Profits, Passion and Purpose by Tony Hsieh
Imagine a company that pays you $2000 after your initial training program to leave the company if you're unhappy? "We want to make sure that employees aren't here just for paychecks and truly believe this is the right place for them," Tony Hsieh, CEO of Zappos. Isn't that incredible? Read this book to learn how this company culture truly values relationships and engagement AND manages to make a ton of money!
5. Contagious: Why Things Catch On by Johan Berger
'Contagious' means something that spreads easily from person to person. So it could be a disease but in this case the book refers to 'word-to-word' recommendation passed on from one person to another, which makes a product super popular or viral! If you've ever wondered why certain ideas get shared, brands get more word of mouth, or videos go viral, this book explains why, with some really fun real life case studies!
[tip: you could also watch a series of videos explaining the book by the author himself and it's wonderful to watch. It's also free! Here's the link]
📩 Subscribe for more resources