do a change? or make a change?
do a speech? or make a speech?
ESL learners often confuse the two. The general rule of thumb is:
we use 'do' with activities we do, conduct, execute


we use 'make' with things we 'create' or construct.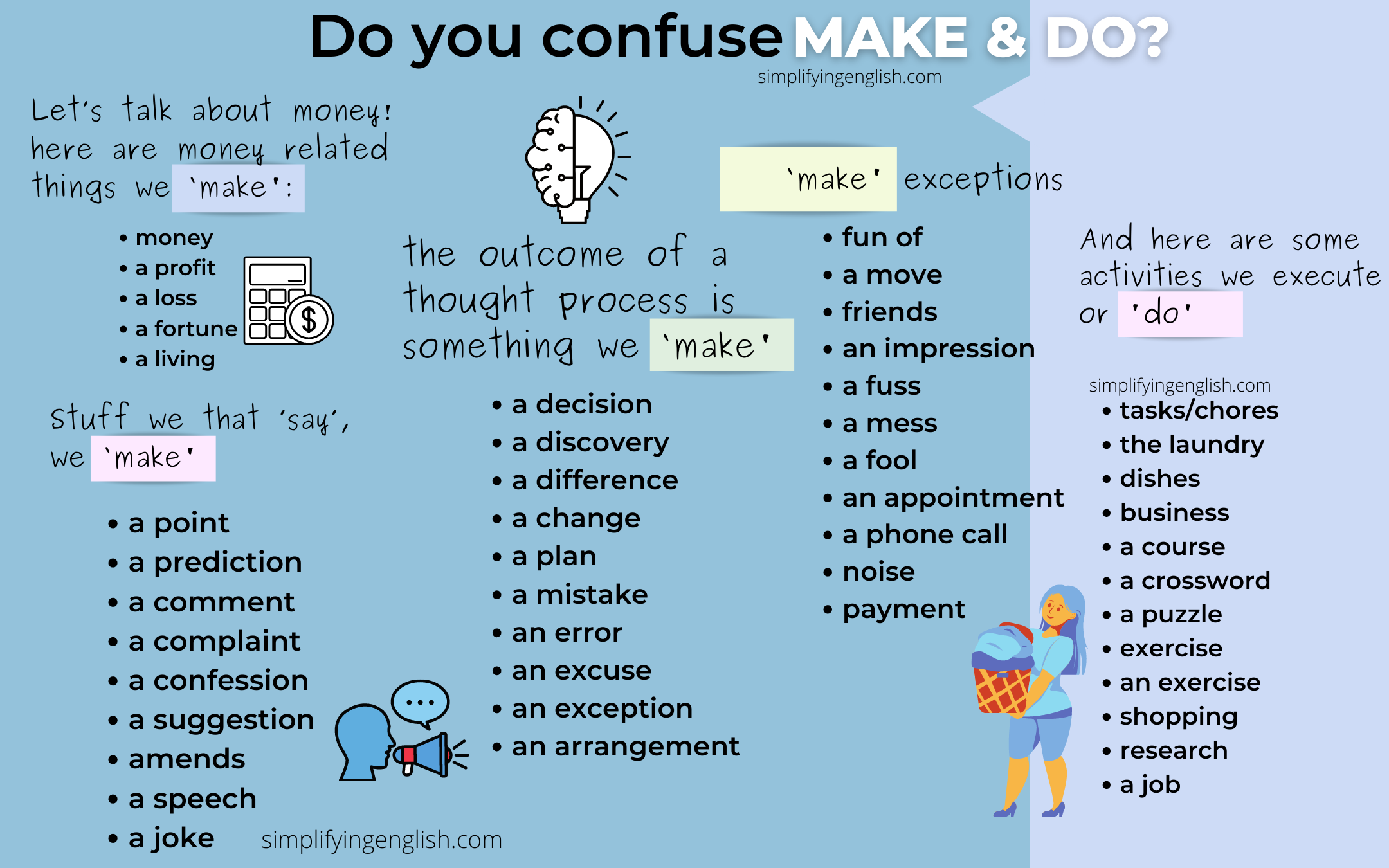 Ok- that's fine, but is a 'confession' created or executed?
what about a joke? is a research done or created?
OK! take a deep breathe! I've put the loooong list of phrases in categories that'll make it easy to remember!
Let's talk about money! here are money related things we 'make':
money

a profit

a loss

a fortune

a living
Stuff we that 'say', we 'make'
a point

a prediction

a comment

a complaint

a confession

a suggestion

amends

a speech

a joke
the outcome of a thought process is something we 'make'
a decision

a discovery

a difference

a change

a plan

a mistake

an error

an excuse

an exception

an arrangement
'make' exceptions
fun of

a move

friends

an impression

a fuss

a mess

a fool

an appointment

a phone call

noise

payment
And here are some activities we execute or 'do'
tasks/chores

the laundry

dishes

business

a course

a crossword

a puzzle

exercise

an exercise

shopping

research

a job
HENCE A SUMMARY,
We make:
stuff we create or construct

money related

outcome of a thought process

stuff we 'say'
We do:
activities we excecute or conduct
NOW TRY SOME EXERCISES TO CHECK UNDERSTANDING: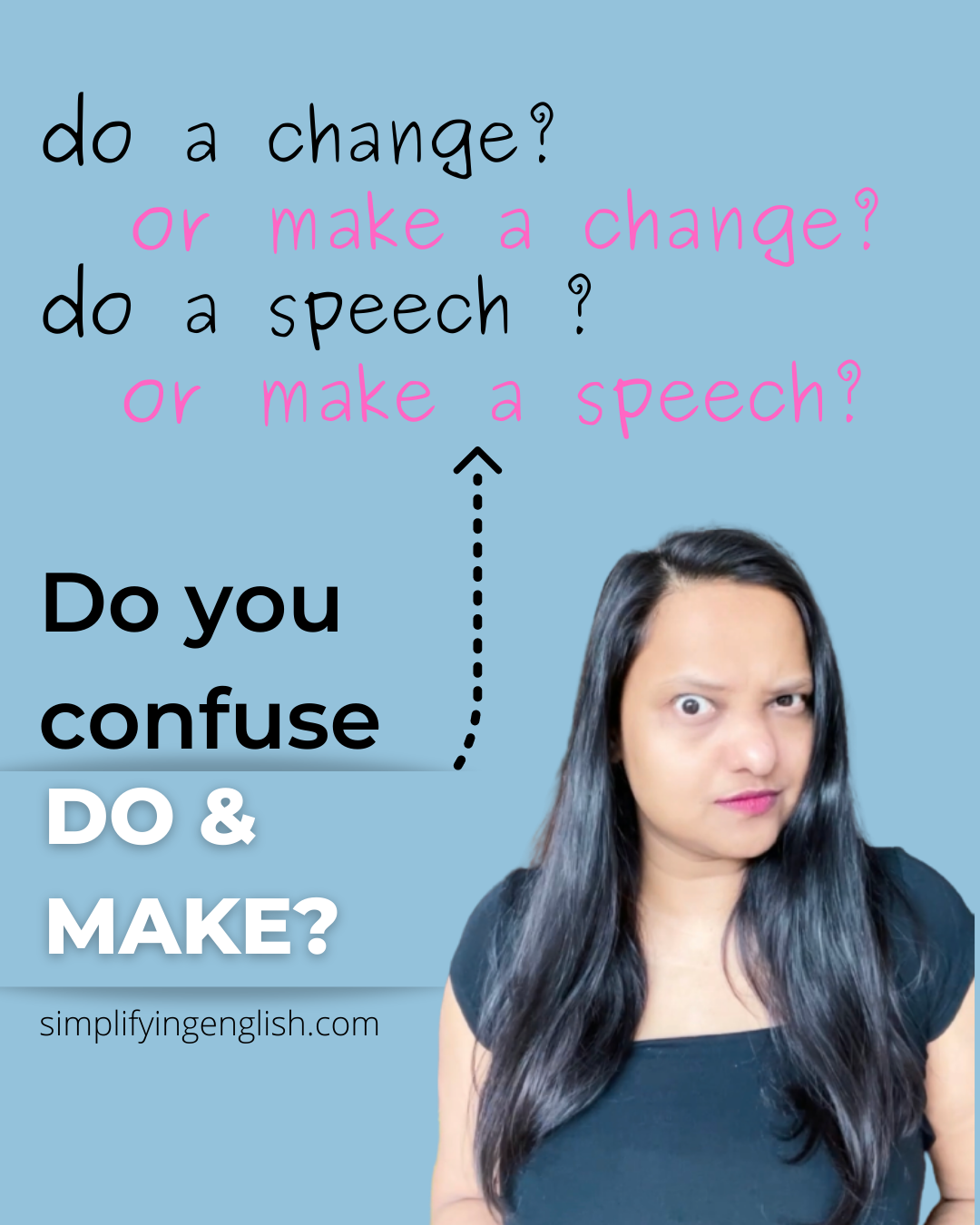 📩 Subscribe for more resources