"The Grammar Wizard"
The Complete Audiovisual Guide to Master the English Grammar
44 little steps for a big transformation
________________________________________
"व्याकरण
विद्वान" पाठ्यक्रम

इंग्लिश ग्रामर को मास्टर करने के लिए पूर्ण ऑडियोविजुअल गाइड



बड़े परिवर्तन के लिए 44 छोटे कदम
________________________________________
Course Curriculum:
"बहुत आनंदमय! व्याकरण उबाऊ हुआ करता था लेकिन सीधे मुख्य विचार पर जाने के लिए यह वास्तव में एक सरल रूप था।"
"Very entertaining! Grammar used to be boring but this was really a simplified form to go directly to the main idea."
JUDITH YAGUAL
But do you really need it?
Watch & find out!


लेकिन क्या आपको वास्तव में इसकी आवश्यकता है?
देखे और पता करे!
.
.
.
.
👇🏻
FAQs
🤷🏻‍♀️What is my level?
✅ Before you start the course, you do a quiz that will tell you your level, and most importantly, the grammar points you need to focus on.
🤷🏻‍♀️I'd rather do a face-to-face class, or a live online class with a teacher
✅ I agree, that's a fantastic option! I offer those too (In fact that's my main job! and click here on this link if you're interested in booking me). But you need to know that I charge per hour. Wouldn't it be better if you spent a few hours and get the basics right first for the price of half my classes, before you meet your teacher for fluency & correction?
🤷🏻‍♀️
₹
999 is too much!! I would rather spend that much on:
❗2 months Netflix subscription (I love Netflix too! but Netflix won't help you in career!) 
❗1 dinner are a mid range restaurant (just 1 evening? and you'll probably forget about it very soon!)
❗a good quality face cream (OK This is could be a good investment, but why not invest in your mind?)
❗Language books! (ok! But will they be as effective as these cool videos?)
Don't waste your money, Invest in yourself!


🤷🏻‍♀️What if I absolutely dislike the course? Won't it be a waste of
₹
999?
✅ I have a 30 day refund policy! (Well all the more reason you should take that plunge! What's the worse that could happen?) Remember, I'm not an evil, greedy corporate but a humble teacher with a small business :)
Very good tool to continue growing :)!!!!
I found it to be a very good platform, interactive, different, it draws attention, it is very good that the videos are not so long to keep attentive, it is also very useful that it includes the tests at the end to be able to evaluate oneself
CARLA MOLINA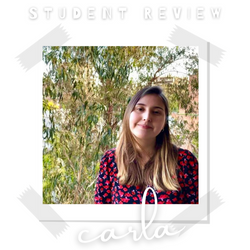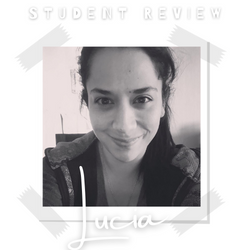 The course is perfect, short, dynamic videos that keep you alert and expectant.


Very good job Swapna! I loved it!
LUCÍA AGUAYO


Different from most current courses!
I loved the site! Very interesting, the graphics, content, narrative, Excellent! It makes the student be attentive and interested in learning, different from most current courses. A fun way to learn English!
I am excited to continue studying with simplifyingenglish.com!
VANESSA VARADI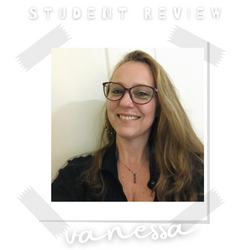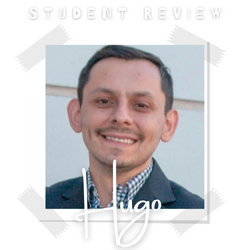 It was an incredible process, 100% Recommended!!!
Swapna was my English teacher last year. It was an incredible process, because she knows English, of course, but she knows a lot of business or the great issues of the world too! The classes were amazing and she worked hard with the topics and the methodology.
100% Recommended!!!
HUGO MARTÍNEZ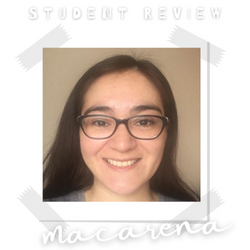 I'm very happy with my English classes with Swapna!!
I'm very happy with my English classes with Swapna!! I love the way she teaches, with fun and interesting exercises.
Swapna encourages me to try to speak even if it is not perfect, I feel comfortable in her classes and time is short.
Thanks you for this!! 😊
MACARENA TORRES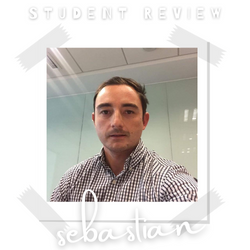 She is very dedicated to your issues, totally recommended!
I had a really wonderful experience with Swapna. She is very dedicated to your issues and the conversations are fun!
Nice videos to discuss and you can learn about interesting themes to improve your communications skills. Totally recommended!
SEBASTIAN SANTA CRUZ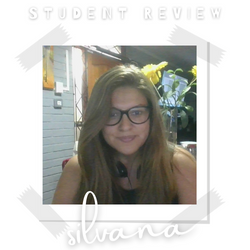 You really enjoy her classes!


Swapna is a very good teacher! A few months ago I was her student and I really appreciate her patience, she has a lot of ways to teach English, and you really enjoy her classes!
Thanks! 🙂
SILVANA CRUZ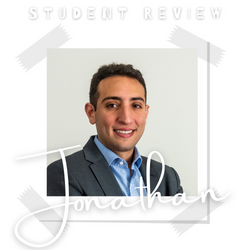 It was a pleasure for me taking classes with you!!
I really enjoyed a lot
What I liked the most about Swapna's classes was her methodology. For all the classes, Swapna send us a video as homework to watch, that it was always a very interesting topic, and then the classes revolved around the discussion of said video, which allowed generating a good debate and learning English in the best way… speaking it.
JONATHAN FUCHS N
I liked and enjoyed her method
The Teacher is very clear and taught in a creative and entertaining way. When I started I didn't know or heard about The Ted Talks, now I like it and I will still watch it in the future. I really learned a lot of things, not just about English or grammar or even vocabulary. The Ted Talk were of course related to the topic that we were learning, followed with questions and a true or false exercise to discuss and talk a little bit on classes. I liked and enjoyed her method.
LUISA OYARZO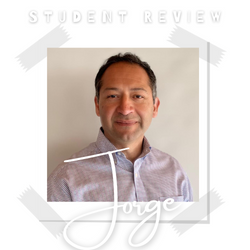 highlight her personal quality contaminating your optimism and cheerfulness
I will tell you about my experience regarding the course in which Swapna was my teacher. Very good experience both in the personal and professional fields. I would like to highlight her work methodology that complements the text units with current & interesting material to the student.
Always clarifying doubts and generating pleasant conversations that allowed vocabulary development. Flexibility to adapt learning to the needs required by the student. Finally I would like to highlight her personal quality contaminating her optimism and cheerfulness
JORGE MOLINA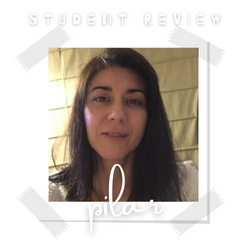 Swapna is a very good teacher, 100% recommended
Swapna is a very good teacher. Her classes are very entertaining, with audiovisual support she creates, conversations and debates
.
100% recommended
PILAR RIESS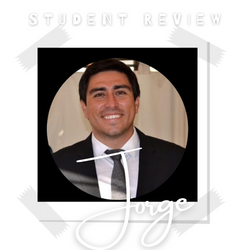 An excellent guide that gives you confidence
I had the privilege of taking a program with Swapna and her concern to improve my level of English was highly emphasized by being super assertive and clear to address & resolve my gaps
She is an excellent guide that gives you confidence to let go and motivates you a lot to keep improving
JORGE MEDINA